CAPITAL MARKETS
Feel confident in Pacific Life.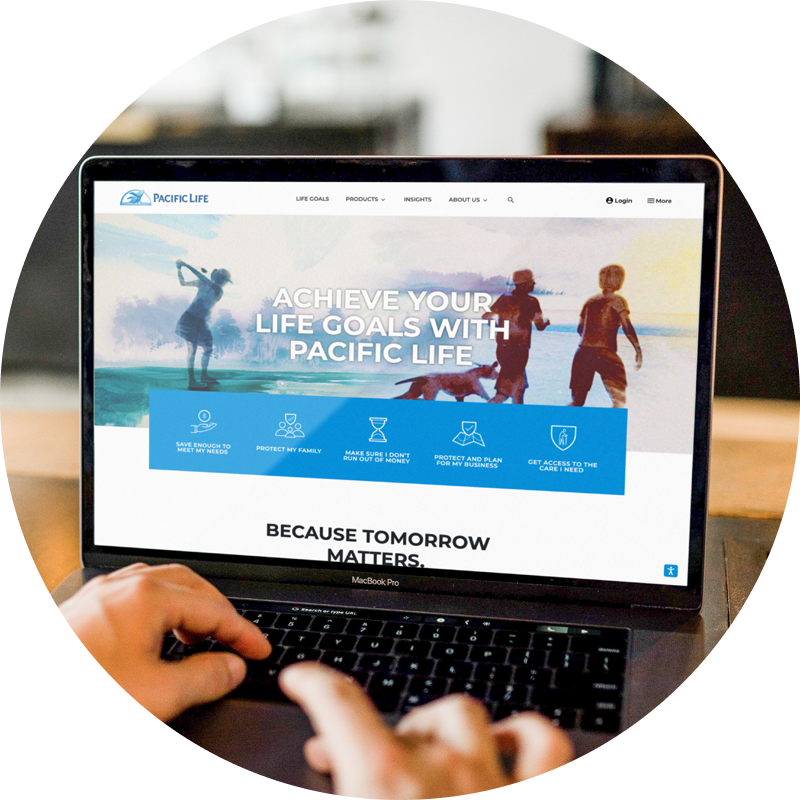 Funding agreements—short-term, long-term and everything in between.
Pacific Life offers two kinds of funding agreements for institutional investors:
A Funding Agreement Note Program that can last 3, 5, 7 or 10 years
A Funding Agreement-Backed Commercial Paper Market, for short-term investments (391 days or less)
With our excellent team, strong financials, and consistently high ratings from major independent agencies, you can rest assured your investment is safe with us.*
Ratings as of March 2021. For current ratings, visit www.PacificLife.com/Ratings
Pacific Life's Joe Krum Discusses Canadian Bond Issuance
Joe Krum, VP and Managing Director of Pacific Life's Institutional Capital Markets Group, discusses the issuance of Pacific Life's inaugural maple bond offering. The $600 million Canadian-dollar, five-year, FA-backed floating rate note, underscores Pacific Life's commitment to growing our relationship with the broader Canadian dollar market, and other non-U.S. dollar opportunities.
Reach out to our team today.
Joe Krum
VP Managing Director, Capital Markets Group
With over 29 years of industry experience, Joe currently oversees the Capital Markets Group. Since joining Pacific Life in 2001, Joe has served in various roles, including VP, Treasurer of Pacific Life.
Lance Doherty
AVP, Capital Markets Group
Lance's responsibilities include funding agreements, FHLB funding, and securities lending income businesses. Since joining Pacific life in 2006, he has held various roles within Corporate Treasury, including capital markets, liquidity management, and short-term investing.
Ron Canent
Director, Capital Markets Group
Ron joined Pacific Life Insurance Company in 1998. He focuses on Funding Agreements, Working Capital Finance Investments, Securities Lending, and Federal Home Loan Bank programs.
Pacific Life has helped millions of people over more than 150 years. We offer life insurance, annuities, mutual funds, and investment products and services for people, businesses, and pension plans. We're proud to help secure the financial futures of our customers and their children.
We have no publicly traded stock, and are an independent company. We focus on financial strength and long-term strategies that benefit policyholders and clients.
Let us help you.
Speak with a team member
Request a Quote
Phone

(877) 536-4382, Option 1

Fax

(949) 219-8628

Address

Pacific Life Insurance Company
Institutional Solutions
700 Newport Center Drive
Newport Beach, CA 92660
Customer Service
Phone

(800) 800-9534 (Toll-Free)

Fax

(949) 219-8628